Professional Web Design Services
High Quality Cost Effective Web Designs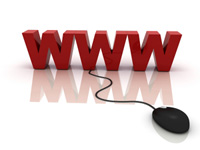 ITS Web Design offers a complete website design and development service no matter what size of website you require. Whether you are starting from scratch or your existing site needs a revamp we will provide a cost effective search engine friendly solution.
We pride ourselves on being able to deliver high quality, cost effective web designs and giving 100% customer satisfaction.
The Process

Discussion~ contact us for an informal chat about your project.

Material~ send us your text and images.

Initial Design~ we create an initial homepage design.

Client Feedback~ your chance to review the initial design.

Design Re-work~ based on your feedback we make design updates.

Client Approval~ you pass off the homepage once happy.

Additional Page Design~ we create further pages based on design passed off.

Put Website Live~ once you are happy with website we go Live!
For further information or to discuss the various packages and services we have to offer, please contact toni@internet-trading.com or call 01579 384 778