Professional Web Optimisation Services
There's no point in having a website when no-one knows it exists?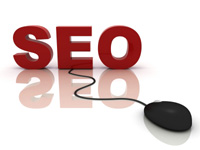 Need to improve your website's effectiveness? Our search engine optimisation (SEO) service can help increase your traffic and search engine rankings. We specialise in getting natural organic listings on Google and other leading search engines.
Search engine optimisation is essential if you want to bring traffic to your site. There is no point in having a great site with fantastic design and content if nobody can find it!
We can optimise your site so it has the best chance of scoring highly with all search engines.
We can provide the following:-

Submit to all relevant search engines and directories.

Optimise your Meta tags and Meta description tag.

Optimise your page content for the search engines.

Build an effective and ongoing link building campaign.
For further information or to discuss the various packages and services we have to offer, please contact toni@internet-trading.com or call 01579 384 778